Leverage our knowledge for your success
Healthcare Business Advisors
We offer our extensive knowledge of the African healthcare innovation and incubation space to external companies or groups who need support in market entry, commercialisation and growth and developing public partnerships.
Market entry
We provide clients with the information they need to successfully enter the African health market. This includes mapping out potential competitors, early adopters, and/or partners. Our multidisciplinary team conducts research to help you understand how your innovation can best be applied to the African context.
Services include:
Commercialisation & growth
Our financial and entrepreneurship business advisors help clients establish commercialisation and growth plans, focusing on the "how" of successfully growing their business. Services include:
Public partnership
The government is a vital partner in healthcare innovation. We support our clients in complying with regulations and open doors for partnerships with public health sector players. Services include:
Innovation identification
"Villgro Africa's business advisors are absolutely fantastic to work with! Villgro Africa's world class guidance comes with their unparalleled understanding of the African context."

Dr. Thomas Burke, MD
Director of the Global Health Innovations Lab at the Massachusetts General Hospital and Associate Professor at Harvard Medical School and the Harvard T.H. Chan School of Public Health
Clients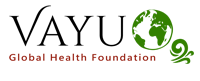 Let's Talk
Connect with us and find out how our business incubation Africa program can help you scale.